About Our Church
 We strive to be a community of faith that welcomes new seekers, seasoned veterans,  and everyone in between.
Our Mission Statement For The Way Forward
 We, the congregation of First Presbyterian Church of Ferguson are a people who seek to celebrate God's love, enthusiasm, imagination and devotion.
To provide those of all ages with opportunities for spiritual growth through worship, education, and fellowship.
To openly embrace all people, accepting their unique qualities and talents given by God.
To foster participation, leadership and development through activities which encourage Christian responsibility, concern and love for all people.
To provide service to others through direct service advocacy.
To be peacemakers and to advocate for the hungry and homeless.
To be environmentally conscious and responsive to the care of God's creation.
To successfully navigate, with the promise of God's guidance, the ever changing challenges and demands of today's society.
To pray for and encourage one another, to share joys and sorrows, and to nurture relationships with our
church and community.
To stand with the Presbyterian Church (USA) in support of its local, national and global mission.
Church History
Ferguson Presbyterian was organized with 9 members on January 28, 1871. In September 1871 a white frame church stood at the head of Church Street on land given by Mr. Thomas Atwood.
By 1900 the oil lamps were replaced with electric lights and a "pipe-reed" organ was installed while a mission effort was started in Kinloch Park which became self sustaining and chartered by the Presbytery in 1944.
In 1924, five young people had entered Christian Service to do missionary effort among the Mormon's in Utah, in the Kentucky mountains, Central America and the Belgium Congo.
At that time membership had grown to 179 necessitating a larger facility. The new facility, at 401 Darst Road, was dedicated in the fall of 1929. After WWII the expansion of suburbia started to impact Ferguson requiring the addition of an Education Building in 1954. Since then, several additions and many improvements have been made to the facility. In subsequent years, our Mission Outreach has been expanded as we continue our long history as a vital, caring and open congregation.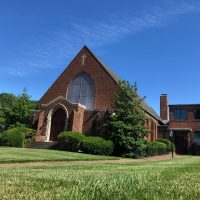 Our Building
We are fortunate to have a building space that can accommodate our many activities. We have a spacious sanctuary, fellowship hall, multiple classrooms, a full kitchen, and many more spaces to help us serve God and the community.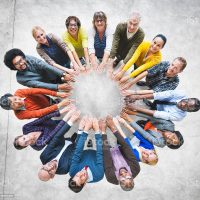 People are the Church
Our church family is diverse and active in church as well as the community. With many different social groups and outreach activities our brothers and sisters play an important part in helping others.
Meet our Staff
Rev. Dr. Kerry Allison
Pastor
Youth Ministry Coordinator
Albert Harrold
Office Administrator
Holly Turner
Treasurer
Lee Weltmer
Clerk of Session and Financial Recorder
Karen Schriefer
Financial Recorder
Jodie Hamer-Schlobohm
Nursery Supervisor
Laura Koser
Director of Music
Rebecca Combs
Custodian
Michael Davis
Get in touch
Location
401 Darst Rd, Ferguson, MO 63135

Contact Us
Phone : (314) 522-8542
Email: FergPres@gmail.com

Our Hours
MON-THU 8:30 am- 12:30 pm
FRIDAY closed
Sunday Services – 10:10AM
Follow Us