Welcome To First Presbyterian Church
Of Ferguson
Welcome!  We are so excited you are here! At First Presbyterian Church of Ferguson we strive to be a community of faith that welcomes new seekers, seasoned veterans, and everyone in between.
Come on by to visit us in person or enjoy our online community with live streamed services each week!
In Person and Live StreamING Sunday Morning Worship is at 10:10AM
We are so excited to welcome you back into the sanctuary in person and wherever you are.
Watch our live streamed Sunday Worship Services at 10:10AM online through Facebook and YouTube.
Community Events and Programs
As a church we aim to be active members of our local as well as the global community.
We partner with many different organizations to provide educational opportunities for our members and beyond.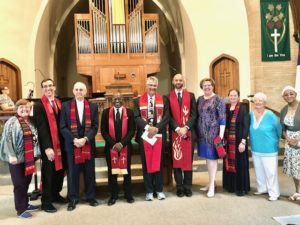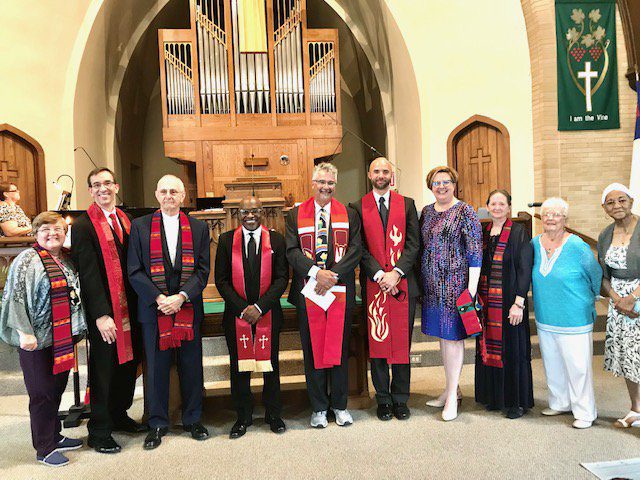 Welcome Rev. Dr. Kerry and Oona Allison!
We are excited to welcome Rev. Dr. Allison and his family to our family at First Presbyterian Church of Ferguson.
"Come view our Sunday Chat!  We wanted to connect with you with a reassuring voice and a little word of God to help during this time of uncertainty. Sit back, relax, and join us on this journey!"​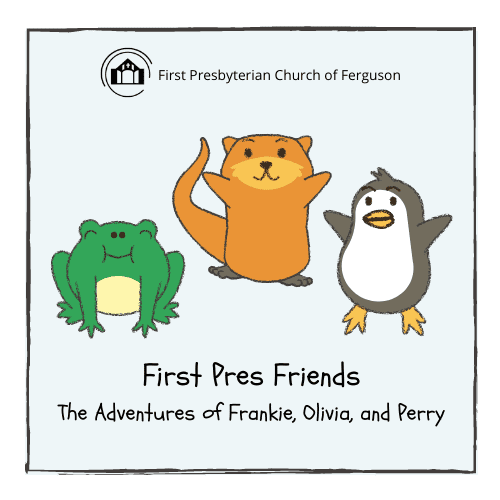 Are you ready for an adventure?
Come join Frankie, Olivia, and Perry on their adventures in our new comic series, The Adventures of Frankie, Olivia, and Perry!
401 Darst Rd, Ferguson, MO 63135
Email: FergPres@gmail.com
MON-THU 8:30 am- 12:30 pm
Facebook