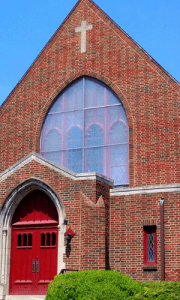 We strive to be a community of faith that welcomes new seekers, seasoned veterans,  and everyone in between.  We have a long history as a faith community, but we believe that the best way to be faithful to that past is to be a vital, caring, and open people, here and now. 

Come and have a visit and see what God is doing among us.
Let us together, learn and grow, as we experience the life-changing power of God. Let us together, learn and grow, as we experience the life-changing power of God.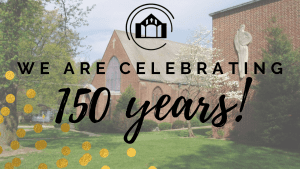 As we move one step closer to our long term vision of being a church for the whole community we need to remember where we started.
Following three years during which Protestant services under the leadership of neighboring pastors were held, first in a train station and then in the one-room school house. A group of citizens in the Village of Ferguson petitioned the Presbytery of St. Louis to organize a Presbyterian Church. On January 28, 1871, the First Presbyterian Church of Ferguson was organized with nine members.
On September 3, 1871, a church building was dedicated. The white frame structure, with a step roof and spire, was located at the head of Church Street. By 1927, a new larger church was needed. On September 15, 1929, a new church on Darst Road was dedicated. The church building was expanded in 1956.
Our church has been served by many dedicated people and it would be impossible to identify all the Saints that have work for the success of this church.
To the church members and people of goodwill we have come this far not on our own but the grace of God. The Lord has brought us this far and we are grateful today as we celebrate great blessings upon our Church. He has promised that will never leave nor forsake us, we are sure that with God on our side, the future is bright.
If you are interested in more details about our church history contact Karen Schriefer at fergpres@gmail.com.
Worship Services and Programs
We are currently live streaming our Sunday Worship Services and offering online services.
10:10 am CST- Facebook Live
10:00 am CST- Preschool Service-ONLINE Church
10:30 am CST- Elementary Service-ONLINE Church
11:00 pm CST- The Loop Show-ONLINE Church
6:00 pm CST- Evening Service-ONLINE Church
Faith Finders Kids' Collection Every Sunday there will be a preschool service, elementary service, and middle school and beyond service bring the messages of God to the right level.
Check out our small group worship and activities
Take a deeper dive inside the Bible with these small group programs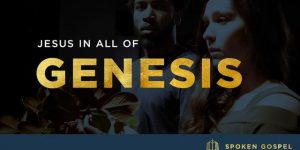 Start the Year off with Genesis
This independent series presented by Spoken Gospel takes you through the book of Genesis as you begin your new year journey through the Bible.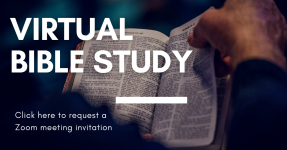 This virtual Bible study group meets via Zoom as we go through Biblical passage as well as lessons each week. 

Ring in the New Year with our Bell Choir
As we prepare for the Easter season, Bell Choir rehearsals will begin on Monday, February 15, 2021 at 10:30 AM until Noon. The rehearsals will continue from March until Easter.

Did you know the church has a book club?
Everyone is welcome. Here are the details:
First Tuesday of the Month (March through December)
7:00 pm in the Church's Memorial Lounge
Bring your own snacks and drinks
We currently plan to meet in person for the first book club of 2021 on Tuesday, March 2, 2021.
Thank you from our outreach activities!
"During this difficult season, First Presbyterian Church of Ferguson has welcomed us with open arms. When the pandemic began, they opened their doors to provide a safe place for The SoulFisher Ministries to continue programming for ENAL students. Thank you, First Presbyterian Church of Ferguson!"
Faith Chats with Mike, Jenn, and Steve
"Come view our Sunday Chat!  We wanted to connect with you with a reassuring voice and a little word of God to help during this time of uncertainty.Sit back, relax, and join us on this journey!"​