Welcome to First Presbyterian Church of Ferguson
We offer weekly services in person at church and on Facebook Live at 10:10 am CST.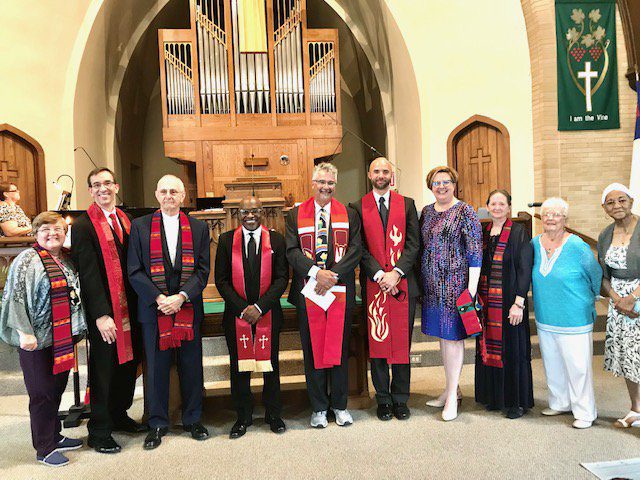 Rev. Dr. Allison in the News
Read more about Rev. Dr. Allison in an article written by the Los Angeles Sentinel about his upcoming position at First Presbyterian Church of Ferguson.
Welcome Rev. Dr. Kerry and Oona Allison!
We had the privilege to hear Rev. Dr. Allison preach at the July 25th Sunday service held at 10:10 AM at First Presbyterian Church of Ferguson, 401 Darst Road, Ferguson. 
Sunday, July 25, 2021, was officially Dr. Kerry's first Sunday in the pulpit as Co-Pastor of First Church. We gathered together at 10:10 am to welcome him and his wife Oona to Missouri, to Ferguson and especially into our life as a congregation. 
As if that is not exciting enough at 2pm the same day the Church gathered to install Dr. Kerry and Mike as Co-Pastors of First Presbyterian Church of Ferguson. Various members of Giddings-Lovejoy Presbytery assembled and brought their blessing and words of encouragement to the church. 
 The Rev Liz Kanerva, preached and in her role as Acting Bridge Leader challenge us to live up to the meaning of this day.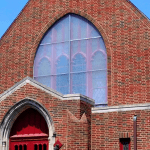 In Person Worship
Finally, we are able to come together in person to worship. Please be considerate of others and follow COVID-19 guidelines while in church.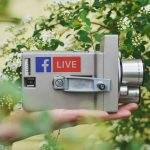 Facebook Live Services
Visit us each week on Facebook for our live service.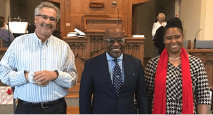 Pastors
We are so lucky to have Co-Pastors, Mike Trautman and Dr. Kerry Allison at First Presbyterian.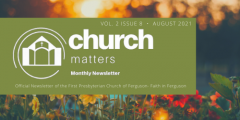 Monthly Newsletter
Find out what's going on and more in our monthly newsletter.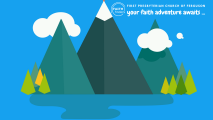 Faith Finders Kids
We are so excited for you to go on an adventure with Miss Susie and Ms. Jodie to learn more about your faith.
"Come view our Sunday Chat!  We wanted to connect with you with a reassuring voice and a little word of God to help during this time of uncertainty. Sit back, relax, and join us on this journey!"​