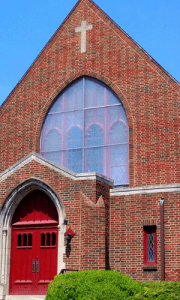 We strive to be a community of faith that welcomes new seekers, seasoned veterans,  and everyone in between.  We have a long history as a faith community, but we believe that the best way to be faithful to that past is to be a vital, caring, and open people, here and now. 

Come and have a visit and see what God is doing among us.
Let us together, learn and grow, as we experience the life-changing power of God. Let us together, learn and grow, as we experience the life-changing power of God.
Next Wednesday, February 17, we will begin our Lenten observance by gathering on-line and in person in the sanctuary by observing Ash Wednesday.  
The nature of these devotions are writings by three colleagues and friends, who strive to be followers of Jesus in ways that are unique, individually, but who are connected to one another by a shared story of study and friendship. 
Jenn, Steve and I are the instruments that God is using in this time and space to breathe new life into our Lenten journeys. We hope that you may experience the joy and understanding that comes from listening to a Jazz trio that has honed its life skills when reading these devotions.
Jennifer Long, Steve Langford, Mike Trautman
THE REV. DR. KERRY ALLISON VISITING MARCH 14 AND MAY 2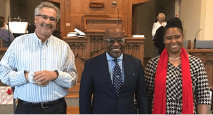 Our new Co-Pastor, the Rev. Dr. Kerry Allison, will be making two visits to St. Louis before starting his journey with us in June. He will be here, accompanied by his wife, Oona, on Sundays, March 14 and May 2. 

Missouri and Illinois are moving into the next phase of COVID-19 vaccination and we know there are lots of questions that need answers. As the details are worked out, please encourage your friends, family members and neighbors to pre-register for the vaccine. They will be contacted as soon as their eligibility window opens and the vaccine supply becomes available. 
*If you need help, please do not hesitate to contact the church and leave your name and Karen Schriefer or the church office will contact you as soon as we can. 
Thank you doing your part to speed the process, together we can help to stem the tide of deaths and harm that the pandemic is unleashing upon our country.

The Lenten Season is here!  We are so excited for you to go on an adventure with Miss Susie and Ms. Jodie to learn more about Lent, Easter, and the other special days we celebrate!
Our Lent and Easter Activity Bags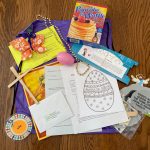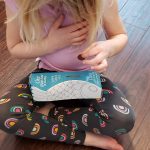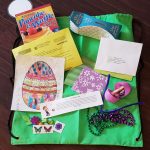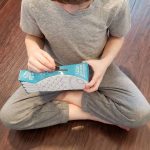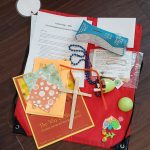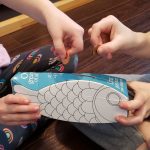 Check out our small group worship and activities
Take a deeper dive inside the Bible with these small group programs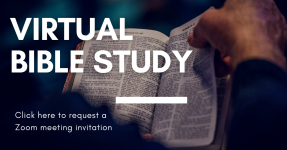 This virtual Bible study group meets via Zoom as we go through Biblical passage as well as lessons each week. 

Ring in the New Year with our Bell Choir
As we prepare for the Easter season, Bell Choir rehearsals will begin on Monday, February 15, 2021 at 10:30 AM until Noon. The rehearsals will continue from February until Easter.

Did you know the church has a book club?
Everyone is welcome. Here are the details:
First Tuesday of the Month (March through December)
7:00 pm in the Church's Memorial Lounge
Bring your own snacks and drinks
We currently plan to meet in person for the first book club of 2021 on Tuesday, March 2, 2021.
Thank you from our outreach activities!
"During this difficult season, First Presbyterian Church of Ferguson has welcomed us with open arms. When the pandemic began, they opened their doors to provide a safe place for The SoulFisher Ministries to continue programming for ENAL students. Thank you, First Presbyterian Church of Ferguson!"
Faith Chats with Mike, Jenn, and Steve
"Come view our Sunday Chat!  We wanted to connect with you with a reassuring voice and a little word of God to help during this time of uncertainty.Sit back, relax, and join us on this journey!"​