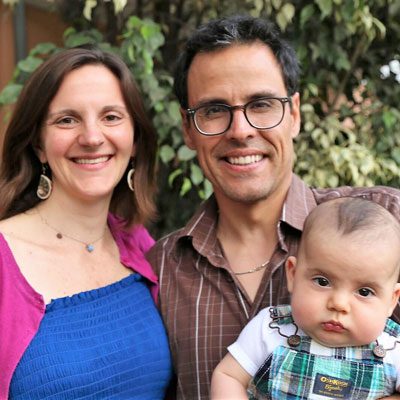 Chenoa Stock serves in Peru as delegations and partnership coordinator for PERUSA, a new program of the Joining Hands Network. Through this program, she works with PC(USA) delegations to foster partnerships with our Peruvian covenant partners, the Evangelical Church of Peru (IEP), and the Joining Hands Peru Network. She organizes, accompanies, and interprets for visiting delegations, helping to ensure that these visits reflect the mutual mission priorities of the partners.
Chenoa feels that there is no greater way to experience God's presence than to watch God's hands and feet come together through partnership to work toward a common mission goal. This mutual and transformative mission overflows with God's unconditional love. Her husband, Jose also helps her in this work.
Much of Peru's indigenous population lives in poverty, both in remote areas and on the urban periphery. The Joining Hands Peru Network and its member organizations work at the grassroots level, accompanying communities and non-governmental organizations as they empower at-risk communities and challenge systems that generate hunger and cause environmental depredation.
Contributions that go toward Chenoa's ministry and position do not directly support our Peruvian partners. But through supporting her, it is indirectly supporting those partners' work through our mission work, accompaniment and partnership that we continue to develop and grow.
It's been a difficult year all around the globe. Peru has been profoundly affected by the pandemic and has been under some of the strictest quarantine mandates we have heard of to date, leaving a huge impact and deficit on the work of Joining Hands. As Chenoa and other mission partners in Peru continue to do their work in more creative ways, we hope you'll consider a gift to her mission work this holiday season.