First Presbyterian church welcomes, Educate Now to Achieve Later (ENAL) After-School Tutoring Program.
Beginning Monday, June 22, ENAL will be using our Sunday School rooms and kitchen. Monday through Friday, the ENAL Summer Initiative program will provide Riverview Garden students, intensive tutoring in reading and math and offers enrichment activities (i.e. St. Louis Science Center, Robotics, Swimming Lessons, Cooking Classes, etc.). Each Friday, each ENAL program participants go out into the community (City Museum, Forest Park Forever, St. Louis Science Center, Community Swimming, Bowling, etc.) where they learn team building and character through modeled behavior and directives that promote positive decision making.
Thank you Shawntelle (Founder of SoulFisher Ministries) and Duane Mazzacavallo for working together to bring this valuable program to our attention and our building.
Little Bit Foundation School Supplies Drive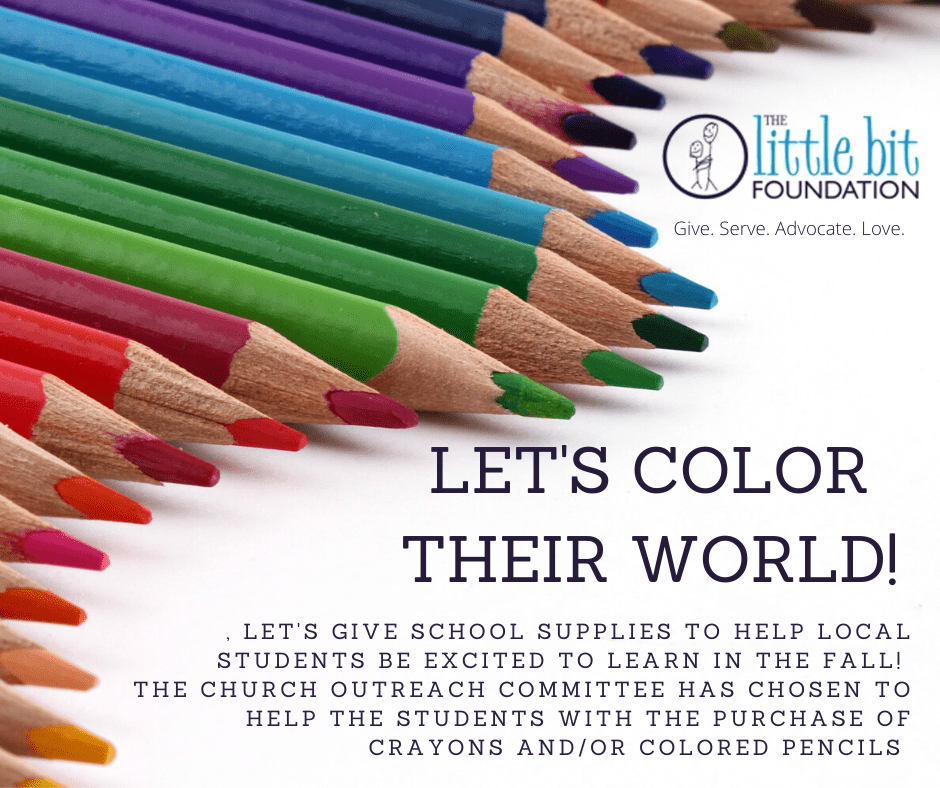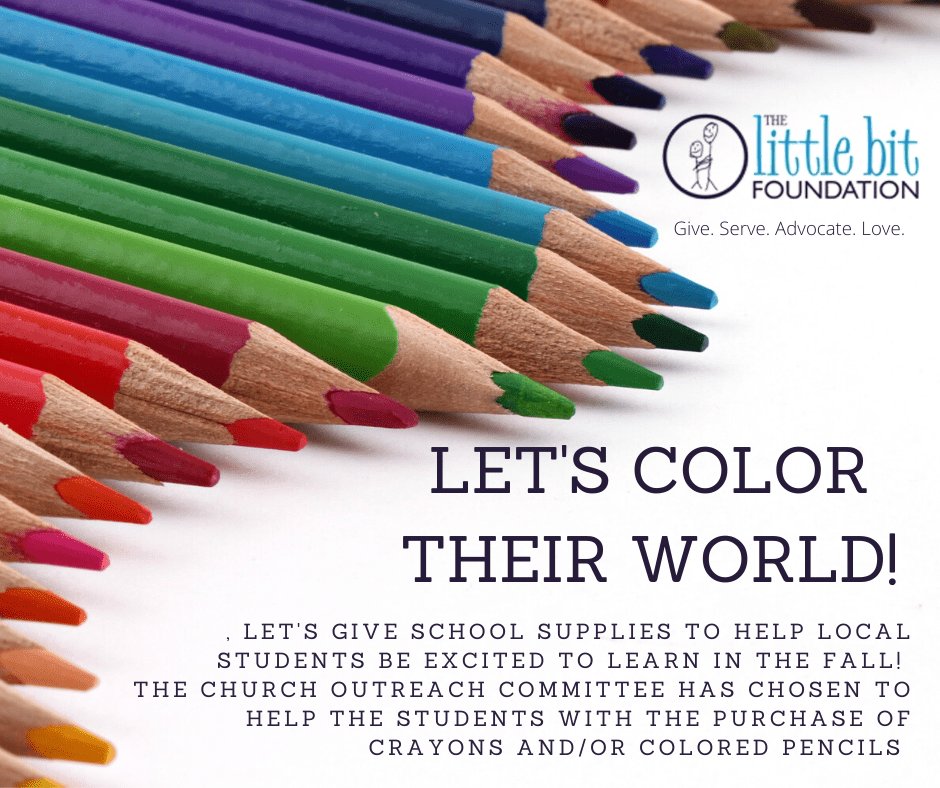 This summer we are supporting a drive for the Little Bit Foundation to collect school supplies for the upcoming year. Due to coronavirus they have been unable to take donations since March. Now that Little Bit is able to accept donations, let's give school supplies to help local students be excited to learn in the fall! The Church Outreach Committee has chosen to help the students with the purchase of crayons and/or colored pencils – let's COLOR THEIR WORLD!
You can purchase the items and bring them to church or you can purchase directly on Amazon and have them delivered right to the Little Bit Foundation. 
If you would like to purchase on Amazon, please use this url