The handbells at Ferguson Presbyterian have been touched by many gloved hands.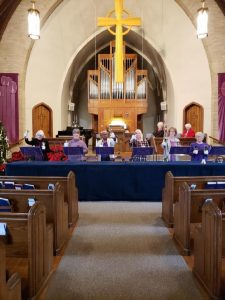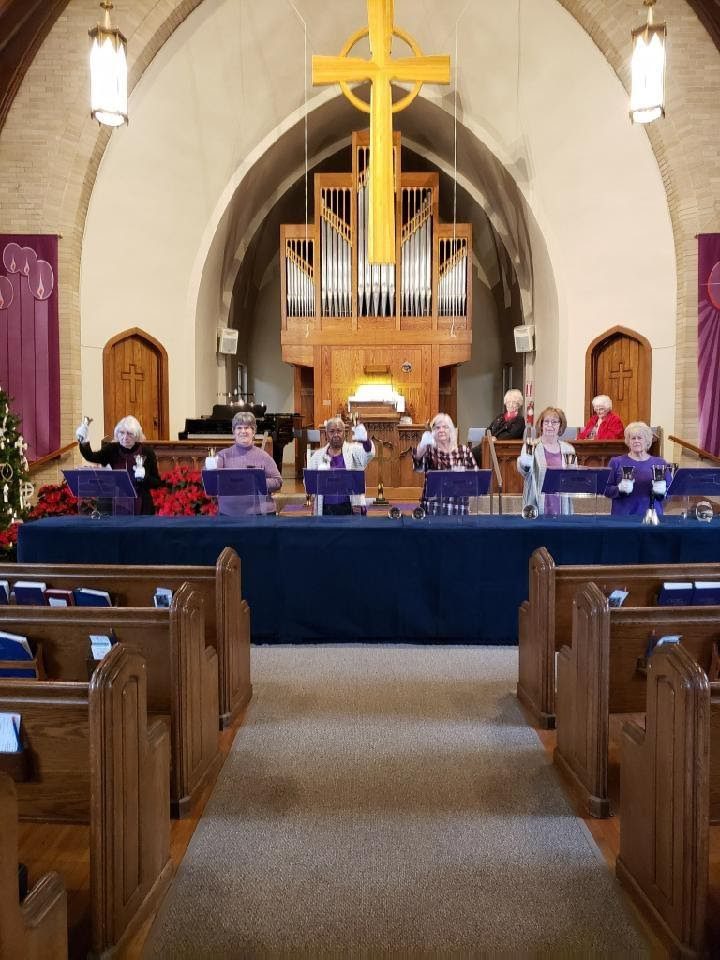 When I joined the bell choir in the mid-80's, Donna Anderson was Choir Director.  She had posted a notice on the bulletin board looking for interested people to ring bells, I signed up and have been ringing ever since.  But I am not alone, those gloved hands belonged to Marg, Jean, Lois, Elizabeth, Millie, Becky, Bernice, Barb, Sue, Hans, Steve, John, Marjorie, Mary Lou, Karen, Jane, Jodie, Carolyn and many more.  Our Directors have been Donna, Frank, Van, Craig, Don, Bill and Becky.  The Bell Choir often rings at Christmas and Easter.  They have played patriotic music and played music for a wedding.  We have cleaned, polished and repaired 8 octaves of bells for many, many years.  Several people have asked why we do not smile while performing and here's the answer, "smiling gets in the way of concentration!"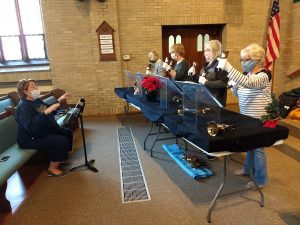 Our next performance will be during the Christmas Eve Service.
Merry Christmas!
Kelly Mazzacavallo