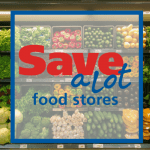 Our long time community service, the Food Voucher Distribution Program, has returned. The partnership of First Presbyterian Church of Ferguson and the Dellwood Save-A-Lot grocery store has resumed to provide food to the Ferguson community (zip codes, 63135 and 63136).
On the 3rd Wednesday of each month from 10am-12pm, we welcome residents in need. At Save-A-Lot, the voucher recipient will shop for themselves and then receive the listed grocery items at no cost to them.  Their grocery items can include milk, eggs, canned meats and more.
*The vouchers are distributed in person at First Presbyterian Church of Ferguson.  You must be present to receive the vouchers. 
Please contact us by phone at (314) 522-8542 or by email at fergpres@gmail.com if you have any questions about this program
2022 dates of the voucher program are:
Voucher distribution 3rd Wednesday of the month
Voucher distribution 3rd Wednesday of the month
Voucher distribution 3rd Wednesday of the month
Voucher distribution 3rd Wednesday of the month
Voucher distribution 3rd Wednesday of the month
Voucher distribution 3rd Wednesday of the month
Voucher distribution 3rd Wednesday of the month
Voucher distribution 3rd Wednesday of the month
Voucher distribution 3rd Wednesday of the month
Voucher distribution 3rd Wednesday of the month
Voucher distribution 3rd Wednesday of the month
Voucher distribution 3rd Wednesday of the month

First time applicants need to present these documents: ​