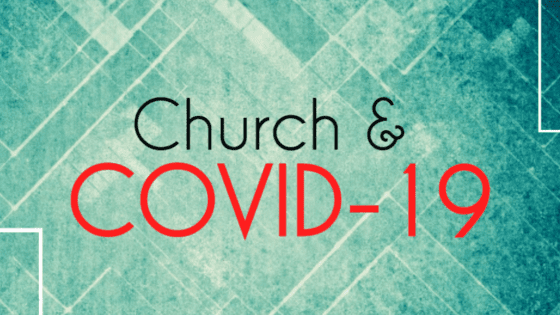 COVID-19 Response and Phase 1 Plan for In-Person Worship
Frequently Asked Questions

A Guide to Changes in Worship for the Safety and Health of our Members

and Community
Dear Friends,
We know that these changes are uncomfortable and awkward. However, at the heart of all we do is out of a genuine concern for the health and well-being of each and every person in our building. The hallmark of the Christian faith is love for one another. The wearing of masks, physical distancing and adjustments to our worship service are driven by the commandment that we love and care for one another. 
 As time progresses, we promise that adjustments and changes will be made to meet the circumstances of new realities brought on by  COVID-19.
Although the situation may be fluid, rest assured that God's love and mercy are constant even in the midst of this most unusual time.
Peace,
Rev. Mike Trautman
WORSHIP & EDUCATIONAL OPPORTUNITIES
Facebook Live for the live-streaming service- 10:10 a.m.
Worship in the Sanctuary- 10:15 a.m.
We are constantly monitoring the local situation and are adjusting our worship accordingly.
2nd & 4th Wednesdays of the month from 11:00a.m.-11:40a.m. on Zoom.
To participate, email fergpres@gmail.com
These chats will be posted every Friday on our website, www.faithinferguson.org, and on YouTube by searching "Mike Trautman" and selecting the blue square with the white "M"
WHAT TO DO WHEN YOU COME TO WORSHIP
Following CDC recommendations and guidelines from St. Louis County, everyone who attends worship must wear a face covering.  We have masks on hand for those who forget to bring their own.
 If you are unable or unwilling to wear a face covering, we ask you to worship from home using our Facebook Live stream for your safety and the safety of others in worship.
Greet others with a nod or wave rather than handshakes and hugs.
As you enter the sanctuary please use the hand sanitizer which will be at the entrance of the Sanctuary doors.  Gloves are also a viable option.
MAINTAIN PHYSICAL DISTANCE
Everyone must maintain a six-foot distance from others who do not live in your household as you enter and make your way to the sanctuary.
Limit two people in the restrooms at a time.
DURING THE WORSHIP SERVICE
For the time being, there will be no group or congregational singing or reading of liturgy. The risk of spreading germs will be greatly reduced by not singing or reading out loud. Hymnals and Bibles have been removed from the pews until further notice and there will be no worship bulletins.
Please do your best to create a six-foot space around you and those who are already seated in the sanctuary.
Families and their extended families, and those who ride to worship together may sit next to one another.
When you arrive for worship, there will be someone who will sign you in.  This will enable us to know who is worshiping with us and to be able to notify the congregation in the event someone should become ill.
For the present time, we will not be serving Communion.  The Communion Liturgy will be read by the pastor and experienced with the breaking of the bread and the blessing of the cup. 
In the near future, we hope to have self-contained Communion elements that can be picked up as you enter the sanctuary.
The pastor will not be greeting you as you leave worship. We ask that you allow the pew in front of you to exit first.  We also ask that you keep moving and do not congregate with others in the building.

You may give to the church by placing your offering in the designated plate when entering the sanctuary
You may mail your offering to the church, 401 Darst Road, Ferguson, MO 63135